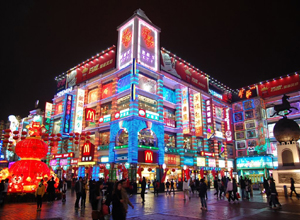 Shangxiajiu Pedestrian Street (Chinese: 上下九步行街) is located in the old town of Xiguan, Liwan district of Guanzhou.  It is the first commercial pedestrian street in the city opened in 1995. The street features old local style buildings called Qilou, which reflects strong Lingnan culture. It has a group of old famous stores and restaurants, including the Guangzhou Garment Store, the Herring Shoes and Hats Store, and the Dalu Clock and Watch Store, the Guangzhou Restaurant, the Taotaoju Restaurant, Wenchang Chicken, and Taotao Ginger and Onion Chicken.
Even if you don't buy anything, just walking along it you will feel the cultural atmosphere there.
Got a question? Ask us here. We will reply to you within 12 hours.